The metallic looking shuttle I made for our Lace Day raffle popped off a stone and paint when I dropped it at work so I decided to redo it completely rather than glue the piece back on. The stones were ruined when I removed the paint and polish so I decided to do it completely differently.
I've been working on samples of the technique I'm teaching at Palmettos today.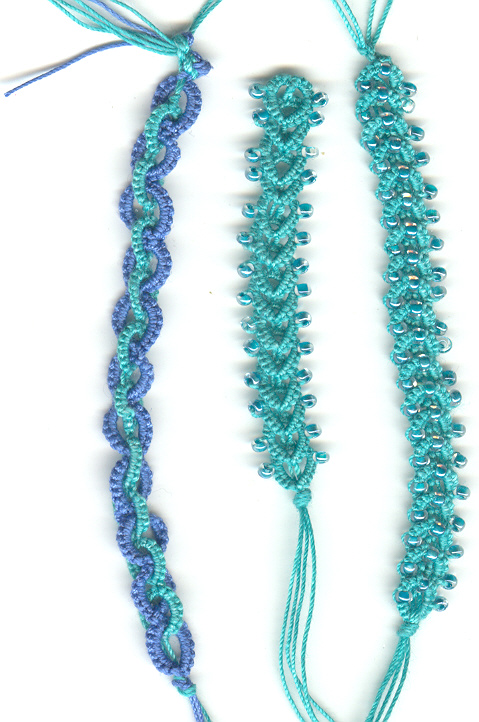 And lastly:
The Lace Jeopardy Board!!!! I painted a new one since I didn't like the way the first one turned out. I had used green and it looked like camouflage. I may end up using pins to pin the categories and point value cards on. I have another set of categories and if we like this, then next time, we might do double jeopardy which involves more points. Now, I just need to work on the questions. We had a run-through during our last lace meeting and I found I needed to make some changes. The wording was too vague at times. So if you're in Lafayette, Indiana on Mother's Day weekend, make it even more special and join us!