I will definitely have to fit in an 8th petal if I go with the bottom one. I just put the top one in a mini-frame and decided it looks better framed.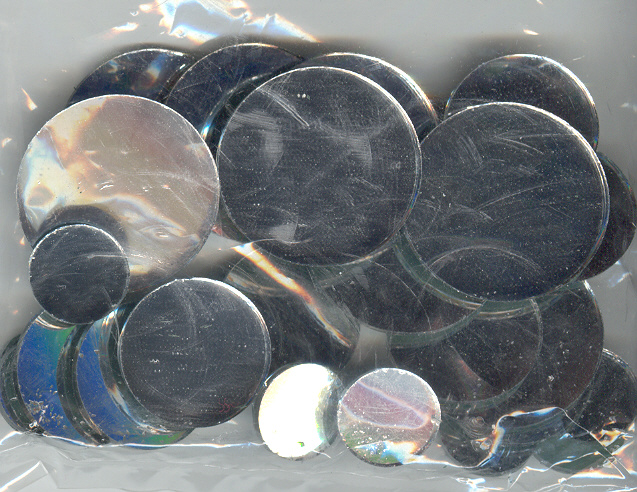 While I was looking for the frame, I found this package of mirrors that I recently bought. The largest is abut the size of a quarter, an American 1/4 dollar. When I bought them, I was thinking of tatting around them like I did the shell. sigh....so many ideas, so little time.
That's it for tonight. I'm off to try an 8 petal version of idea #2!