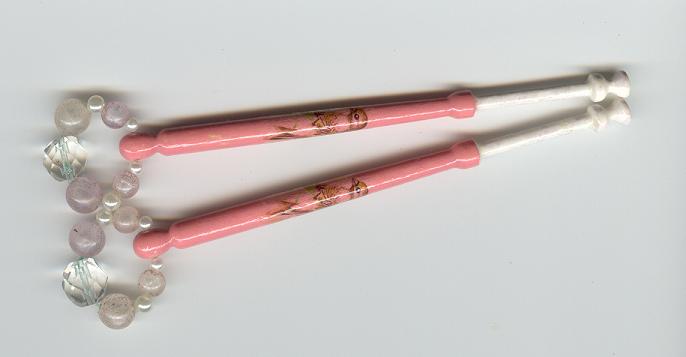 The bobbins arrived from Joy in Victoria, Australia! Thank you so much Joy, I love them!
I started another motif on my doily during lunch today. Other than that, I've not gotten much done.
I got my instructions out tonight for Joy's Dorset Bag ( a different Joy) and have been trying to figure it out. I meant to make one a long time ago and still haven't gotten around to it. I think it's going to have to wait though. Too much going on right now.
I was up exceptionally early this morning so I think I'm going to have an early night for a change.