Hey, want a quick tat for a last minute gift? Check out these
paperclip bookmarks!
We talked about it in my lace group but I haven't mentioned it here. There is a
Lacemaker's Census
that I encourage everyone to contribute to. More information is at the link in MSN groups. You should be able to view it without joining, but there's lots of good tatting information there, especially for beginners.
I still haven't found the pattern I misplaced. I don't have a clue where to look either. Okay, I made one last very thorough unhurried search. I'm convinced the fairies of the universe are telling me NOT to make this pig this year.
Watch me stumble over it tomorrow.
Someone sent me a Christmas card with this image several years ago. I loved it so much I kept it and it is currently hanging in my craft/computer room. At one time I looked up the painting's name and the artist but I've forgotten it.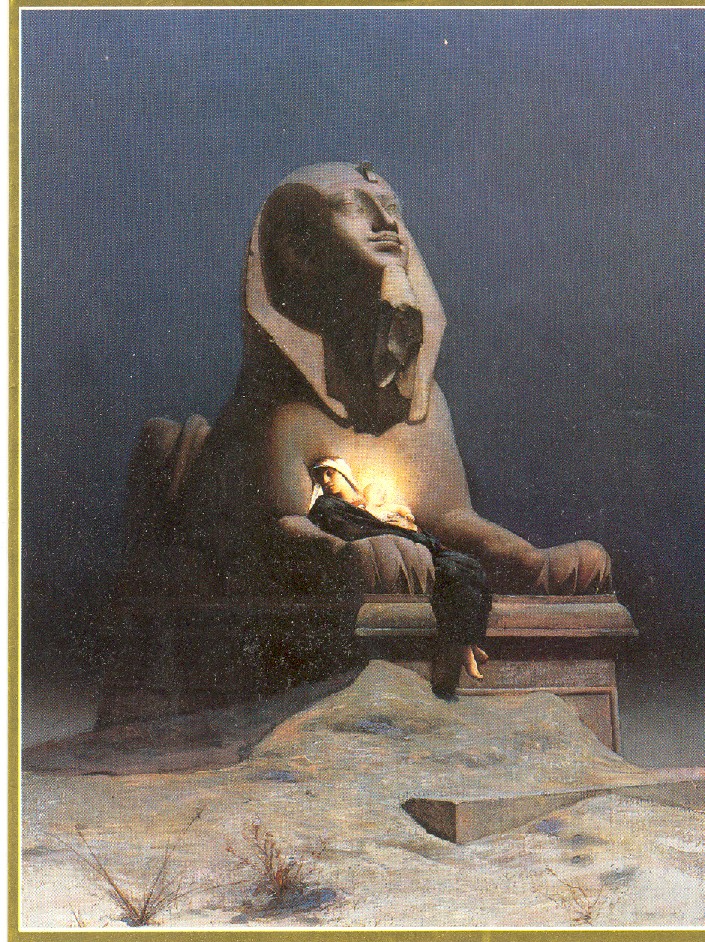 on the back of the card: Rest On The Flight Into Egypt, 1879, Luc Olivier Merson, French, 1846-1920. Oil on canvas 28 1/4 x 50 1/2 in. Museum of Fine Arts, Boston